MV Bendito's American Girl "Chica"
2014 black jenny with vibrant white points. Horseshoe Hill Bendito x 14 hand black jenny
Huge shapely ears, big hip along with straight legs and great shoulder. Super sweet, well put together jenny.
Rides and drives. 2018 & 2019 NASMDA High Point Training Level Donkey, along with multiple halter, riding and driving awards. See her Show Record
Confirmed in foal to Colonel's High Definition for a 2023 foal.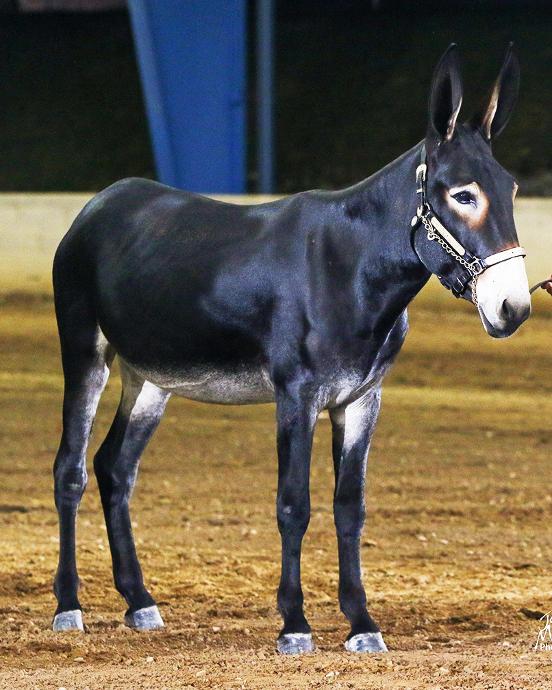 Ariel
– 2011 15.2h black jenny (Tex Taylor bloodlines)
BIG, forward, sweet tempered jenny.
Confirmed in foal to Horseshoe Hill Bendito for a 2023 foal.