MV Bendito's American Girl "Chica"
2014 black jenny with vibrant white points. Horseshoe Hill Bendito x 14 hand black jenny
Huge shapely ears, big hip along with straight legs and great shoulder. Super sweet, well put together jenny.
Well started driving and riding.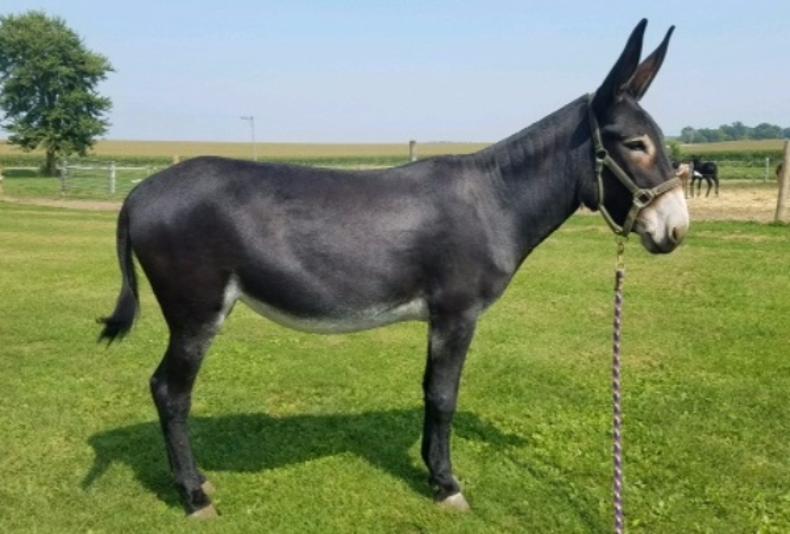 Ariel
– 2011 15.2h black jenny (Tex Taylor bloodlines)
BIG, forward, sweet tempered jenny.